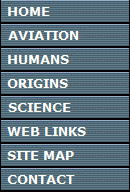 1783
First balloon flight. Jacques and Joseph Montgolfier of Annonay, France, sent up a small smoke-filled balloon about mid-November.

First hydrogen-filled balloon flight. Jacques A. C. Charles, Paris physicist, supervised construction by A. J. and M. N. Robert of a 13-foot-diameter balloon that was filled with hydrogen. It got up to about 3,000 ft and traveled about 16 mi in a 45-minute flight (Aug. 27).

First human balloon flights. A Frenchman, Jean Pilâtre de Rozier, made the first captive-balloon ascension (Oct. 15). With the Marquis d'Arlandes, Pilâtre de Rozier made the first free flight, reaching a peak altitude of about 500 ft, and traveling about 51/2 mi in 20 min. (Nov. 21).
1784
First powered balloon. Gen. Jean Baptiste Marie Meusnier developed the first propeller-driven and elliptically shaped balloon - the crew cranking three propellers on a common shaft to give the craft a speed of about 3 mph.

First balloon flight by a woman. Mme. Thible, a French opera singer (June 4).
1793
First balloon flight in America. Jean Pierre Blanchard, a French pilot, made it from Philadelphia to near Woodbury, N.J., in just over 45 min. (Jan. 9).
1794
First military use of the balloon. Jean Marie Coutelle, using a balloon built for the French Army, made two 4-hour observation ascents. The military purpose of the ascents seems to have been to damage the enemy's morale.
1797
First parachute jump. André-Jacques Garnerin dropped from about 6,500 ft over Monceau Park in Paris in a 23-foot-diameter parachute made of white canvas with a basket attached (Oct. 22).
1843
First air transport company. In London, William S. Henson and John Stringfellow filed articles of incorporation for the Aerial Transit Company (March 24). It failed.
1852
First dirigible. Henri Giffard, a French engineer, flew in a controllable (more or less) steam-engine-powered balloon, 144 ft long and 39 ft in diameter, inflated with 88,000 cu ft of coal gas. It reached 6.7 mph on a flight from Paris to Trappe (Sept. 24).
1860
First aerial photographers. Samuel Archer King and William Black made two photos of Boston, which are still in existence.
1872
First gas-engine-powered dirigible. Paul Haenlein, a German engineer, flew in a semi-rigid-frame dirigible, powered by a 4-cylinder internal-combustion engine running on coal gas drawn from the supporting bag.
1873
First transatlantic attempt. The New York Daily Graphic sponsored the attempt with a 400,000-cubic-foot balloon carrying a lifeboat. A rip in the bag during inflation brought the collapse of the balloon and the project.
1890
First piloted, powered flight of an airplane. French electrical engineer Clément Ader used an 18- to 20-horsepower steam engine to power his Éole monoplane 165 feet on October 9. Ader himself admitted the flight as "tentative", and in no way could be considered a controlled or sustained flight. Steam engines -- state of the art in those days -- were too heavy for use in an airplane.
1891
First reproducible gliding flights. The civil engineer Otto Lilienthal (born in Anklam, Germany) succeeded with the reproducible gliding flights, the first in history, with his own design. His methodical strategy "from jump to flight" was adopted by the Wright Brothers (USA) in their quest to develop a practical powered machine.
1897
First successful metal dirigible. An all-metal dirigible, designed by David Schwarz, a Hungarian, took off from Berlin's Tempelhof Field and, powered by a 16-horsepower Daimler engine, got several miles before leaking gas caused it to crash (Nov. 13).
1900
First zeppelin flight. Germany's Count Ferdinand von Zeppelin flew the first of his long series of rigid-frame airships. It attained a speed of 18 mph and got 31/2 mi before its steering gear failed (July 2).
1903
First controlled & sustained power-driven flight was achieved by Orville Wright (1871-1948). He flew the 12 hp chain driven "Flyer I" for a distance of 120 ft at an air speed of 30 mph at an altitude of 8-12 ft for 20 sec. This happened near Kill Devil Hills, N.C. at 10:35 A.M. on December 17, 1903. The Flyer's flight was witnessed by his brother Wilbur and 5 others. Later that day, in one of four flights, Wilbur stayed up 59 sec. and covered 852 ft. The Flyer is on display in the National Air & Space Museum in Washington, D.C.
1904
First airplane maneuvers. Orville Wright made the first turn with an airplane (September 15); five days later his brother Wilbur made the first complete circle.
First airplane flight over half an hour. Orville Wright kept his craft up 33 min., 17 sec. (October 4).
1906
First European airplane flight. Alberto Santos-Dumont, a Brazilian, flew a heavier-than-air machine at Bagatelle Field, Paris (Sept. 13).
1908
First airplane fatality. Lt. Thomas E. Selfridge, U.S. Army Signal Corps, was in a group evaluating the Wright plane at Fort Myer, Va. He was up 75 ft with Orville Wright when the propeller hit a bracing wire and was broken, throwing the plane out of control, killing Selfridge and seriously injuring Wright (September 17).
First female passenger. Mrs. Hart O. Berg, wife of the Wrights' business manager, was the first female passenger in an airplane, flying with Wilbur Wright (October 7).
1909
First cross-Channel flight. Louis Blériot flew in a 25-horsepower Blériot VI monoplane from Les Baraques near Calais, France, to Dover Castle, England, in a 26.61-mile (38-kilometer) 37-minute flight across the English Channel (July 25).
First International Aviation Competition Meeting. American Glenn Curtiss narrowly beat France's Louis Blériot in the main event and won the Gordon Bennett Cup. Meet held at Rheims, France (Aug. 22–28).
1910
First licensed woman pilot. Baroness Raymonde de la Roche of France, who learned to fly in 1909, received ticket No. 36 on March 8.
First flight from shipboard. Lt. Eugene Ely, USN, took a Curtiss plane off from the deck of the cruiser Birmingham at Hampton Roads, Va., and flew to Norfolk (Nov. 14). The following January he reversed the process, flying from Camp Selfridge to the deck of the armored cruiser Pennsylvania in San Francisco Bay (Jan. 18).
First aircraft to take off from water. Henri Fabre in a Gnome-powered floatplane, at Martigues, France (March 28).
First air-to-ground-radio. James McCurdy, in a Curtiss biplane, sent and received radio messages on August 27. A similar event occured on an unknown date this year when Elmo Pickerill sent what is claimed to be the first air-to-ground telegraph during a flight from Mineola to Manhattan Beach, New York.
1911
First U.S. woman pilot. Harriet Quimby, a magazine writer, got ticket No. 37, making her the second licensed female pilot in the world.
1912
First woman's cross-Channel flight. Harriet Quimby flew from Dover, England, across the English Channel and landed at Hardelot, France, in a Blériot monoplane loaned to her by Louis Blériot (April 16). She was later killed in a flying accident over Dorchester Bay during a Harvard-Boston aviation meet on July 1, 1912.
First parachute jump from a powered airplane. Albert Berry jumped in a test over Jefferson Barracks military post, St. Louis (March 1). Some sources credit Grant Morton as making first jump in 1911.
1913
First multi-engined aircraft. Built and flown by Igor Ivan Sikorsky while still in his native Russia.

First upside down. Lincoln Beachey, in a custom built Curtiss over Coronado, California, was the first to fly upside down (Nov. 18).
1914
1915
First air raids on England. German zeppelins dropped bombs on four English communities (Jan. 19).

First catapult launch. Lt. Cmdr. Henry C. Mustin made the first catapult launch from a moving ship, the USS North Carolina underway on Pensacola Bay, Florida (Nov. 5)
1918
First U.S. air squadron. The U.S. Army Air Corps made its first independent raids over enemy lines, in DH-4 planes (British-designed) powered with 400-hp American-designed Liberty engines (April 8).

First regular airmail service. Operated for the Post Office Department by the Army, the first regular service was inaugurated with one round trip a day (except Sunday) between Washington, D.C. and New York City (May 15). By the way: the pilot on the first airmail route flew in the wrong direction, crash landed in Maryland instead of landing as planned in Philadelphia. As a result, the U.S. airmail pouch had to be delivered by train...
1919
First free-fall parachute jump. Leslie Irvin jumped over McCook Field, Dayton, Ohio, to prove that one won't lose consciousness during a delayed free-fall using a manually operated parachute (April 28).
First transatlantic flight. The NC-4, one of four 84 knots US Navy/Curtiss flying boats commanded by Lt. Comdr. Albert C. Read, reached Lisbon, Portugal (May 27), after hops from Trepassy Bay, Newfoundland, Canada to Horta, Azores (May 16–17), to Ponta Delgada (May 20). The Liberty-powered craft was piloted by Walter Hinton.
First nonstop transatlantic flight. Capt. John Alcock and Lt. Arthur Whitten Brown, British World War I flyers, made the 1,900-mile trip from St. John's, Newfoundland, to Clifden, Ireland, in 16 hr., 12 min. in a Vickers-Vimy bomber with two 350-horsepower Rolls-Royce engines (June 15–16).
First lighter-than-air transatlantic flight. The British dirigible R-34, commanded by Maj. George H. Scott, left Firth of Forth, Scotland (July 2), and touched down at Mineola, L.I., 108 hr. later. The eastbound trip was made in 75 hr. (completed July 13).
First reversible-pitch propeller. The first reversible-pitch propeller was successfully tested at McCook Field, Dayton, Ohio (October 30).
First scheduled London–Paris passenger service (using airplanes). Aircraft Travel and Transport inaugurated London–Paris service (Aug. 25). Later the company started the first trans-Channel mail service on the same route (Nov. 10).
1921
First U.S. black female pilot. Bessie Coleman received license June 15. Was killed April 30, 1926, in flying accident.
First naval vessel sunk by aircraft. Two battleships being scrapped by treaty were sunk by bombs dropped from Army planes in demonstration put on by Brig. Gen. William S. Mitchell (July 21).
First air-to-air refueling. The first air-to-air refueling was made when Wesley May stepped from the wing of one biplane to the wing of another with a five-gallon can of gasoline strapped to his back (Nov. 12).
First helium balloon. The C-7, nonrigid Navy dirigible was first to use noninflammable helium as lifting gas, making a flight from Hampton Roads, Va., to Washington, D.C. (Dec. 1).
1922
First ship-borne takeoff. U.S. Navy Lt. Virgil C. Griffin, in a Vought VE-7SF [A987], took off from the USS Langley moored at York River, Virginia. This was the first ship-borne takeoff (October 17).
First member of Caterpillar Club. Lt. (later Maj. Gen.) Harold Harris bailed out of a crippled plane he was testing at McCook Field, Dayton, Ohio (October 20), and became the first man to join the Caterpillar Club - those whose lives have been saved by parachutes.
First ship landing. U.S. Navy Lt. Cmdr. Godfrey Chevalier, in an Aeromarine 39-B, landed on the USS Langley, in the first ship landing (October 26). He was fatally injured in a crash two weeks later.
1923
First nonstop transcontinental flight. Lts. John A. Macready and Oakley Kelly flew a single-engine Fokker T-2 nonstop from New York to San Diego, a distance of just over 2,500 mi in 26 hr., 50 min. (May 2-3).
First autogyro flight. Juan de la Cierva, a brilliant Spanish mathematician, made the first successful flight in a rotary wing aircraft in Madrid (June 9).
1924
First round-the-world flight. Four Douglas World Cruiser (DWC) amphibian biplanes of the U.S. Army Air Corps (Lt. Lowell Smith, Lt. Leslie Arnold, Ct. Erik Nelson, and Lt. John Harding) took off from Seattle under command of Maj. Frederick Martin (April 6). 175 days later, two of the planes (Chicago & New Orleans - Lt. Lowell Smith's and Lt. Erik Nelson's) landed in Seattle (Sept. 28) after a circuitous route - one source saying 26,345 mi, another saying 27,553 mi.
1926
First polar flight. Then Lt. Cmdr. Richard E. Byrd, acting as navigator, and Floyd Bennett as pilot, flew a Trimotor Fokker from Kings Bay, Spitsbergen, over the North Pole and back in 15 1/2 hr. (May 8-9).
1927
First solo nonstop transatlantic flight. Charles Augustus Lindbergh lifted his Wright-powered Ryan monoplane (220 horsepower), Spirit of St. Louis, from Roosevelt Field, Long Island, N.Y., to stay aloft 33 hr. 39 min. and travel 3,600 mi. to Le Bourget Airfield outside Paris, France (May 20–21). Although 91 persons in 13 separate flights crossed the Atlantic before him, he flew directly between two great world cities and did it alone.
First transatlantic passenger. Charles A. Levine was piloted by Clarence D. Chamberlin from Roosevelt Field, N.Y., to Eisleben, Germany, in a Wright-powered Bellanca (June 4-5).
1928
First east-west transatlantic crossing. Baron Guenther von Huenefeld, piloted by German Capt. Hermann Koehl and Irish Capt. James Fitzmaurice, left Dublin for New York City (April 12) in a single-engine all-metal Junkersmonoplane. Some 37 hr. later, they crashed on Greely Island, Labrador. Rescued.
First U.S.-Australia flight. Sir Charles Kingsford-Smith and Capt. Charles T. P. Ulm, Australians, and two American navigators, Harry W. Lyon and James Warner, crossed the Pacific from Oakland to Brisbane. They went via Hawaii and the Fiji Islands in a trimotor Fokker (May 31-June 8).
First transarctic flight. Sir Hubert Wilkins, an Australian explorer, and Carl Ben Eielson, who served as pilot, flew from Point Barrow, Alaska, to Spitsbergen (mid-April).
1929
First of the endurance records. With Air Corps Maj. Carl Spaatz in command and Capt. Ira Eaker as chief pilot, an Army Fokker, aided by refueling in the air, remained aloft 150 hr. 40 min. at Los Angeles (Jan. 1-7).
First round-the-world airship flight. The LZ-127, known as the Graf Zeppelin, flew 21,300 mi in 20 days and 4 hr. Also set distance record (Aug.).
First blind flight. James H. Doolittle proved the feasibility of instrument-guided flying when he took off and landed entirely on instruments (Sept. 24).
First rocket-engine flight. Fritz von Opel, a German auto maker, stayed aloft in his small rocket-powered craft for 75 sec., covering nearly 2 mi (Sept. 30).
First South Pole flight. Comdr. Richard E. Byrd, with Bernt Balchen as pilot, Harold I. June, radio operator, and Capt. A. C. McKinley, photographer, flew a trimotor Fokker from the Bay of Whales, Little America, over the South Pole and back (Nov. 28–29).
1930
First Paris-New York nonstop flight. Dieudonné Costes and Maurice Bellonte, French pilots, flew a Hispano-powered Breguet biplane from Le Bourget Field to Valley Stream, L.I., in 37 hr., 18 min. (Sept. 2-3).
1931
First flight into the stratosphere. Auguste Piccard, a Swiss physicist, and Charles Knipfer ascended in a balloon from Augsburg, Germany, and reached a height of 51,793 ft in a 17-hr. flight that terminated on a glacier near Innsbruck, Austria (May 27).
First nonstop transpacific flight. Was made by Hugh Herndon and Major Clyde Pangborn in their Bellanca cabin monoplane Miss Veedol. The flight was from Sabishiro Beach, Japan to Wenatchee, Wash., USA (October 4-5). They flew 4,860 mi in 41 hr. 13 min.
1932
First woman's transatlantic solo. Amelia Earhart, flying a Pratt & Whitney Wasp-powered Lockheed Vega, flew alone from Harbor Grace, Newfoundland, to Ireland in approximately 15 hr. (May 20-21).
First westbound transatlantic solo. James A. Mollison, a British pilot, took a de Havilland Puss Moth from Portmarnock, Ireland, to Pennfield, New Brunswick, Canada (Aug. 18).
First woman airline pilot. Ruth Rowland Nichols, first woman to hold three international records at the same time - speed, distance, and altitude - was employed by N.Y.-New England Airways.
1933
First round-the-world solo. Wiley Post took a Lockheed Vega monoplane, Winnie Mae, 15,596 mi around the world in 4 days, 19 hr., 36 min. (completed July 23).
1937
First successful helicopter flight. Hanna Reitsch, a German pilot, flew Dr. Heinrich Focke's FW-61 in free, fully controlled flight at Bremen (July 4). Ms. Reitsch was also the first woman civil and military aviation test pilot.
First woman known to fly combat. Sabiha Gokcen, Turkish female army pilot, bombed and strafed Kurdish tribesmen during a rebellion.
1938
First transcontinental lightplane flight. John M. "Johnnie" Jones flew the first transcontinental nonstop lightplane flight in an Aeronca KCA, from Los Angeles to New York, 2,785 statute miles in 30 hours, 47 minutes (Nov. 29).
1939
First turbojet flight. The Heinkel He 178 was the first airplane to fly with a jet engine. German engineer Hans von Ohain developed the HeS 38 jet engine that powered the airplane at 400 miles per hour (Aug. 24).
1940
First wartime use of military gliders. German commandos made a successful glider assault on Belgium's Fort Eben-Emael during WWII (May 10).
First woman to ferry a bomber. Jacqueline Cochran made a bomber ferry flight across the Atlantic on July 1. In 1953 she became the first woman to break the sound barrier.
1941–1945
Most combat missions flown by a pilot in any war. Captain Hans-Ulrich Rudel of Germany flew 2,530 combat missions during WWII while flying a JU-87 Stuka dive bomber. He survived the war.
1942–1945
Top-scoring fighter pilot of any war. German Luftwaffe ace Maj. Erich Hartmann scored 352 victories all while flying a Messerschmitt BF 109 during WWII. He was involved in 800 dogfights, and flew 1,425 missions. Maj. Hartmann survived the war.
1942
First enemy bombing of U.S. mainland. During WWII, a floatplane launched from a Japanese submarine off Cape Blanco, Ore., dropped incendiary bombs on the Oregon forest in two attempts to start forest fires and terrorize American civilians, but the bombs did little damage (Sept. 9 and 29).
First American jet plane flight. Robert Stanley, chief pilot for Bell Aircraft Corp., flew the Bell XP-59 Airacomet at Muroc Army Base, Calif. (Oct. 1).
First woman fighter pilot to shoot down an enemy aircraft. Soviet Lieutenant Lilya Litvyak, flying a Yak-1 fighter of the women's 586th Fighter Aviation Regiment, shot down two German planes over Stalingrad on Sept. 13, 1942.
1944
First production stage rocket-engine fighter plane. The German Messerschmitt Me 163B Komet (test flown 1941) became operational in June 1944. Some 350 of these delta-wing fighters were built before WWII in Europe ended.
1946
First radar-equipped control tower for civilian aviation is demonstrated at Weir Cook Municipal Airport in Indianapolis.
1947
First piloted supersonic flight in an airplane. Capt. Charles E. Yeager, U.S. Air Force, flew the X-1 rocket-powered research plane built by Bell Aircraft Corp., faster than the speed of sound at Muroc Air Force Base, Calif. (Oct. 14).
1949
First round-the-world nonstop flight. Capt. James Gallagher and USAF crew of 13 flew a Boeing B-50A Superfortress around the world nonstop from Ft. Worth, returning to same point: 23,452 mi in 94 hr., 1 min., with four aerial refuelings en route (Feb. 27–March 2).
1950
First nonstop transatlantic jet flight. Col. David C. Schilling (USAF) flew 3,300 mi from England to Limestone, Maine, in 10 hr., 1 min. (Sept. 22).
1951
First solo across North Pole. Charles F. Blair, Jr., flew a converted P-51 (May 29).
1952
First jetliner service. The De Havilland Comet flight was inaugurated by BOAC between London and Johannesburg, South Africa (May 2). Flight, including stops, took 23 hr., 38 min.
First transatlantic helicopter flight. Capt. Vincent H. McGovern and 1st Lt. Harold W. Moore piloted two Sikorsky H-19s from Westover, Mass., to Prestwick, Scotland (3,410 mi). Trip was made in five stops, with a flying time of 42 hr., 25 min. (July 15–31).
First transatlantic round trip in same day. A British Canberra twin-jet bomber flew from Aldergrove, Northern Ireland, to Gander, Newfoundland, and back in 7 hr., 59 min. flying time (Aug. 26).
1955
First transcontinental round trip in same day. Lt. John M. Conroy piloted an F-86 Sabrejet across U.S. (Los Angeles–New York) and back—5,085 mi—in 11 hr., 33 min., 27 sec. (May 21).
1957
First round-the-world nonstop jet plane flight. Maj. Gen. Archie J. Old, Jr., USAF, led a flight of three Boeing B-52 bombers, powered with eight 10,000-pound-thrust Pratt & Whitney Aircraft J57 engines around the world in 45 hr., 19 min; distance 24,325 mi; average speed 525 mph (completed Jan. 18).
1958
First transatlantic jet passenger service. BOAC, New York to London (Oct. 4). Pan American started daily service, New York to Paris (Oct. 26).
First domestic jet passenger service. National Airlines inaugurated service between New York and Miami (Dec. 10).
1968
Prototype of world's first supersonic airliner. The Soviet-designed Tupolev Tu-144 made its first flight, Dec. 31. It first achieved supersonic speed on June 5, 1969.
1970
First commercial airliner to exceed Mach 2 - This was also the Tupolev Tu-144, and it exceeded Mach 2 on 26 May 1970.
1973
First female pilot of a major U.S. scheduled airline. Emily H. Warner became employed by Frontier Airlines on Jan. 29 as second officer on a Boeing 737.
1976
First regularly scheduled commercial supersonic transport (BAC/Aérospatiale Concorde) flights begin. Air France and British Airways inaugurated service (Jan. 21). Air France flew the Paris–Rio de Janeiro route; B.A., the London–Bahrain. Both airlines began SST service to Washington, D.C. (May 24).
1977
First successful human-powered aircraft. Paul MacCready, an aeronautical engineer from Pasadena, Calif., was awarded the Kremer Prize for creating the world's first successful human-powered aircraft. The Gossamer Condor was flown by Bryan Allen over the required 3-mile course on Aug. 23.
1978
First successful transatlantic balloon flight. Three Albuquerque, N.M., men, Ben Abruzzo, Larry Newman, and Maxie Anderson, completed the crossing (Aug. 16.; landed, Aug. 17) in their helium-filled balloon, Double Eagle II.
1979
First man-powered aircraft to fly across the English Channel. The Kremer Prize for the Channel crossing was won by Bryan Allen, who flew the Gossamer Albatross from Folkestone, England, to Cap Gris-Nez, France, in 2 hr., 55 min. (June 12).
1980
First successful balloon flight over the North Pole. Sidney Conn and his wife, Eleanor, in hot-air balloon Joy of Sound (April 11).
First nonstop transcontinental balloon flight, and also record for longest overland voyage in a balloon. Maxie Anderson and his son, Kris, completed four-day flight from Fort Baker, Calif., to successful landing outside Matane, Quebec, in their helium-filled balloon, Kitty Hawk (May 12).
First long-distance solar-powered flight. Janice Brown, a 98-pound former teacher, flew a tiny experimental solar-powered aircraft, Solar Challenger, 6 mi in 22 min. near Marana, Ariz. (Dec. 3). The craft was powered by a 2.75-horsepower engine.
First solar-powered aircraft to fly across the English Channel. Stephen R. Ptacek flew the 210-pound Solar Challenger at an average speed of 30 mph from Cormeilles-en-Vexin near Paris to the Royal Manston Air Force Base in southeast England in 5 hr., 30 min. (July 7).
First solo flight of aeRoman ;-) in a Cessna 152 (April 12), which also was used on October 24, when the examination flight for the PPL took place (D-EDSZ).
First solo transatlantic balloon flight. Joe W. Kittinger landed Sept. 18 near Savona, Italy, in his helium-filled balloon, Rosie O'Grady's Balloon of Peace, after a flight of 3,535 mi from Caribou, Maine.
1986
First nonstop flight around the world without refueling. From Edwards AFB, Calif., Dick Rutan and Jeana Yeager flew in Voyager around the world (24,986.727 mi), returning to Edwards in 216 hr., 3 min., 44 sec. (Dec. 14–23).
1987
First transatlantic hot-air balloon flight. Richard Branson and Per Lindstrom flew 2,789.6 mi from Sugarloaf Mt., Maine, to Ireland in the hot-air balloon Virgin Atlantic Flyer (July 2–4).
1991
First transpacific hot-air balloon flight. Richard Branson and Per Lindstrand flew about 6,700 mi from Miyakonyo, Japan, to 150 mi west of Yellowknife, Northwest Territories, Canada (Jan. 15–17).
1993
First woman to copilot a commercial supersonic plane. Barbara Harmer, British Airways, flew as first officer on the Concorde from London to New York City (March 25).
1995
First solo transpacific balloon flight. Steve Fossett made a flight of more than 5,430 mi from Seoul, South Korea, to Leader, Saskatchewan, Canada, in a helium-filled balloon. Also set record for distance (Feb. 18–21, 1995).
1998
First U.S. female combat pilot to bomb an enemy target. On Dec. 16, Lt. Kendra Williams, USN, bombed enemy targets over Iraq during Operation Desert Fox.
1999
First nonstop round-the-world balloon flight. Bertrand Piccard (Switzerland) and Brian Jones (UK) flew 28,431 mi (45,755 km) from Chateaux d'Oex, Switzerland, to Dakhla, Egypt, in 19 days, 21 hr., and 55 min. (March 1–21).
2001
First solar-powered flight to shatter altitude records. NASA's solar-powered propeller-driven plane Helios reached an altitude of 96,500 ft during a flight over Hawaii, breaking not only the 80,200-foot record for propeller-driven aircraft, but the 85,068-foot mark for all nonrocket aircraft as well (Aug. 13–14).
2002
First solo, nonstop round-the-world balloon flight. Steve Fossett (U.S.) flew from Northam, West Australia, to Lake Yamma Yamma, Queensland, Australia, landing after 14 days, 19 hrs. He broke three balloon records along the way: fastest time around the world, measured by crossing 117° East longitude (13 days, 3 min.), longest distance flown solo (20,483.25 mi; 32,963.35 km), and longest time flown solo (355 hrs, 50 min.) (June 19–July 3).
2004
First civilian space flight. On June 21 Mike Melvill (U.S.) became the world's first civilian astronaut, piloting the first non-governmental flight (SpaceShipOne) to leave the earth's atmosphere to an altitude of over 62 miles. This was a true landmark flight in aviation history, demonstrating that space travel is now within the reach of private enterprise.
2005
First solo, nonstop round-the-world airplane flight. The flight was completed in 67 hours and 2 minutes and 38 seconds. The Virgin Atlantic GlobalFlyer, piloted by Steve Fossett, took off for its round-the-world record attempt from Salina Airport, Kansas at 18:47:10 CST (00:47:10 UTC) on Monday, February 28 and landed at Salina, Kansas on Thursday, March 3 at 13:50 CST (19:50 UTC).
First Test Flight of a double-decker "superjumbo". The Airbus A380 took off in Toulouse, France on Wednesday, April 27 at 10:29 a.m. (08:29 UTC) and touched down safely in Toulouse at 2:22 p.m. (12:22 UTC) after a nearly four-hour test flight with six crew members aboard.
Updated May 2005



BACK

(Records)
"Pilots take no special joy in walking. Pilots like flying."
-- Neil Armstrong