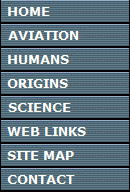 An aircraft considered revolutionary in its time will soon be in the EAA AirVenture Museum's permanent collection in Oshkosh. Stephen Pitcairn has informed EAA that he will donate his airworthy Pitcairn PCA-2 autogiro Miss Champion (NC 11609), to take its place alongside EAA's restored and airworthy Pitcairn Mailwing and PA-39 autogiro in the Pitcairn Aviation Hangar at historic Pioneer Airport.


Miss Champion will also be on display during EAA AirVenture Oshkosh 2005 (July 25-31). Plus visitors get the added treat of seeing this aircraft fly; the PCA-2 will perform flight demonstrations during the week.

Pitcairn plans to fly the aircraft from its hangar at Trenton-Robbinsville Airport, New Jersey, to Oshkosh - a three-day journey - at the first available good weather opportunity to ensure it is delivered well in advance of the annual AirVenture gathering. Pitcairn brought Miss Champion to Oshkosh once before, for the 1986 EAA fly-in convention, shortly after its restoration was completed.

Pitcairn said he wanted to place the aircraft somewhere appropriate, where it would be well maintained. "Because of my association with the EAA, with the Pitcairn Hangar and the Mailwing, as well as another autogiro (the world's only remaining example of a Pitcairn PA-39), I decided to donate it to EAA," he said. "It seemed to be the logical place for (Miss Champion) to go."

Pitcairn's father, Harold, built the first PCA-2 in 1930 through a licensing agreement with inventor of the autogiro, Spanish aviation pioneer Juan de la Cierva. The PCA-2 (for Pitcairn Cierva Autogiro, Model 2) was the first commercially licensed autogiro in the United States. A total of 20 were built.

"This will be a fantastic enhancement to our collection and to this summer's event," said EAA AirVenture Museum Director Adam Smith. "We feel extremely fortunate and grateful that Steve considers our facilities an appropriate final destination for this important aviation artifact.

"On a personal level, I'm very excited about having a chance to see it fly here this summer."

The Champion Spark Plug Company purchased Miss Champion new in 1931, and led that year's Ford National Air Tour with it. In September 1932, NC 11609 set an autogiro altitude record for autogiros of 21,500 feet, breaking the previous mark held by Amelia Earhart (achieved in another PCA-2). Soon after, Miss Champion was "retired" to the Chicago Museum of Science and Industry where it was displayed until after World War II, when it was sold to a private New Jersey museum. Steve Pitcairn acquired the aircraft in the early 1980s and had it restored to airworthy condition.

Like an airplane, an autogiro's propeller provides thrust to pull the plane through the air. Meanwhile, a rotor spins to provide lift similar to a helicopter. Unlike a helicopter, though, the rotor blades are not powered; they simply auto-rotate as the aircraft moves through the air. The PCA-2 is a big aircraft, with a rotor diameter of 45 feet, and a 420-hp Wright R-975-E2 engine. Maximum weight is 3,000 pounds.

EAA will provide more information as Pitcairn's flight to Oshkosh in NC 11609 takes shape.

February 2, 2005

Update July 7, 2005:

Plans to ferry the Pitcairn PCA-2 Autogiro Miss Champion to Oshkosh in time for EAA AirVenture 2005 had to be canceled this week by aircraft owner Steve Pitcairn due to family circumstances. In February, Pitcairn had announced his plans to donate the rare 1931 autogiro to EAA to take its place alongside EAA's restored and airworthy Pitcairn Mailwing and PA-39 autogiro in the Pitcairn Aviation Hangar at historic Pioneer Airport. That will now have to wait until late August or early September, he said.

At about 10:58 Wednesday morning, Steve Pitcairn fired up his 1931 Pitcairn PCA-2 autogiro, Miss Champion, taxied out to Wittman Regional Airport's runway 27, aimed it into a moderate but steady breeze and in a matter of seconds (and about 30 feet) was airborne. It was a sight to behold as the historic aircraft, NC 11609, gently lifted off the runway, climbed and headed over to EAA 's Pioneer Airport where it landed vertically in front of its eventual home, the Pitcairn Hangar at EAA's Pioneer Airport.

MORE (Stories)
Source:
Experimental Aircraft Association, Inc.